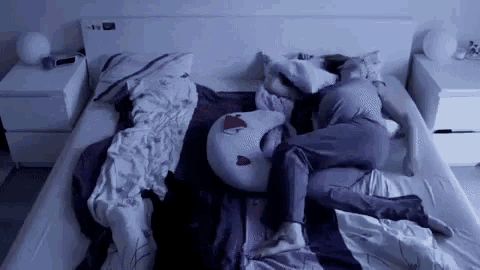 THE 100% ORIGINAL PREGNANCY PILLOW 

FEELING DISCOMFORT WHEN RESTING BECAUSE
OF YOUR PREGNANCY? 


RELIEVE THE PRESSURE IN YOUR BACK AND LEGS WITH
THIS U SHAPED PREGNANCY PILLOW!

We understand that it can be difficult to get into a safe and comfortable sleeping position whilst pregnant, which inspired us in the design of our bestselling Pregnancy Pillow. We believe that everyone should have a great night's sleep, especially mums to be.

Our pillow is shaped to provide the best support finding utmost comfort to your sleeping, reading, breastfeeding, nursing or watching TV. Effectively cradling your body from head to toe for expecting mothers.

Having a U Pillow, encourages you to stay in the side position throughout the night therefore helping to keep your baby safe. It also helps improve blood circulation, continue to supply the fetus blood flow regularly all night long!

The pillow also alleviates the swelling and the legs/feet numbness, release your body pressure, gives support to prevent rolling on back, improve your sleep and gives support to prevent back from hypertension,

The Cover is a soft mixture, which offers long-lasting resilience and durability with zipper opening removable and washable. No stimulation for the mother or the baby because of anti-pilling and anti-static.
  Pillow Cover Material: Cotton/Poly Mix
Body Boyfriend Pillow
Comfortable Pillow
Maternity Pillow
Nursing
Pillow Products Aus
Pregnancy
Sleeping Pillow